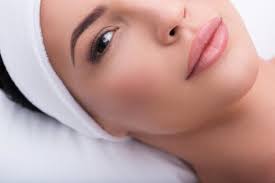 Facials are often bypassed as being an indulgence or a waste of money, but having regular facials can benefit your skin enormously.
Our skincare regimes are usually established during our teenage years and we often never falter from this for the rest of our lives. This can be to the detriment of our skin and problems can arise as a result of not addressing any needs that our skin may develop.
Facials can address these issues and even prevent them from starting in the first place.
Issues like premature ageing, fine lines and wrinkles, sagging skin, spots, uneven skintone, loose muscles, dry patches and even pigmentation spots due to sun damage..
The advice for how often a facial is needed to help prevent any of these skin issues arising is as follows-:
• Once a month in our twenties and thirties
• Once every two weeks in our forties and
• Once a week thereafter
The benefits also include helping you to relax and unwind, rest tired eyes and muscles and soothe nerves, or to simply receive some well-deserved pampering.
We offer a range of facials all adapted to your skin's personal requirements.
We offer BRONZE, SILVER, GOLD and PLATIMUM facials here at Always Perfect and each one will leave you feeling and looking refreshed and glowing.
Have a look at the SERVICES page to see what each of the facials include.